Baby V.O.X Fansite
Home
Welcome to the world of Baby V.O.X!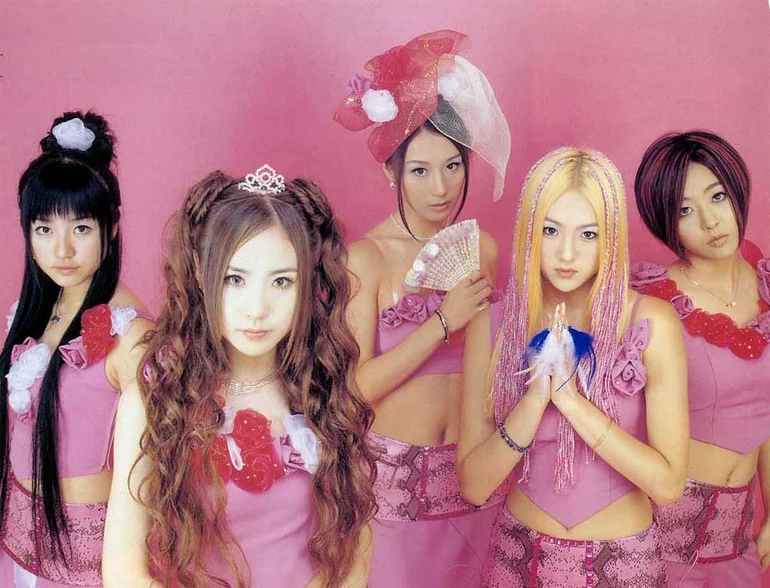 Baby V.O.X is a Korean girl group that was active in the late 90's and early 2000's. They were one of the first K-pop idol groups and a big part of the early Korean wave! Some of their hit songs include "Ya Ya Ya," "Get Up," "Killer," and "Coincidence (By Chance)." Since their disbandment in 2006, the members have gone on to pursue solo careers in singing and/or acting.
Please note: This site is incomplete and many sections are under construction or missing. But please keep checking back! The site is growing very slowly.
News
July 17, 2021: Baby V.O.X guest stars with Shinhwa on
Knowing Brothers
! (a.k.a
Ask Us Anything
) Read more:
Soompi: Yoon Eun Hye Talks About Her Old "Love Line" With Kim Jong Kook On "Ask Us Anything"
April 14, 2021:
Soompi: KBS's Upcoming Idol Drama "Imitation" Unveils Posters Of Its Idol Groups
February 10, 2021: Watch Yoon Eun Hye's dance cover of BLACKPINK's "Lovesick Girls"
here
!
February 6, 2021:
Soompi: Watch: Yoon Eun Hye Dishes On A New Crush + Covers BLACKPINK's Choreo On "The Manager"
and watch a clip
here
!
January 26, 2021:
KBS WORLD: Miyoun and her husband came to Yoon's house(Stars' Top Recipe at Fun-Staurant)
January 12, 2021:
Soompi: Shim Eun Jin And Jeon Seung Bin Announce Their Marriage
September 24, 2020: Yoon Eun Hye and the rest of the cast of
Coffee Prince
reunited on the MBC special
My Dear Youth – Coffee Prince
. Read more about it
here
and watch
here
.
September 4, 2020: Baby V.O.X's music is back on Apple Music as of today! All of their albums except
Ride West
(2004) are available.
March 25, 2020:
Soompi: Yoon Eun Hye Talks About Why She Doesn't Drink Or Date + Reveals Difficulties Due To Nickname From "X-Man"
December 15, 2019:
Allkpop: Baby V.O.X's Shim Eun Jin reveals shocking face-to-face encounter with a malicious commenter
November 9, 2019:
Soompi: Baby V.O.X Reunites As Full Group At Kan Mi Yeon's Wedding
October 17, 2019:
Soompi: Kan Mi Yeon And Hwang Ba Wool Share Adorably Unique Wedding Photos + Talk About How They Started Dating
September 10, 2019:
Korea Times: K-pop diva Kan Mi-yeon to marry actor in November
Follow Baby V.O.X on Instagram!
Coming soon:
Member pages, sitemap, album scans, and more! Visit my
Neocities profile
to see when this site was last updated.
Updates:
1/12/2022: Discography section now includes pages for each album. TVXQ page added under Links>More Groups.